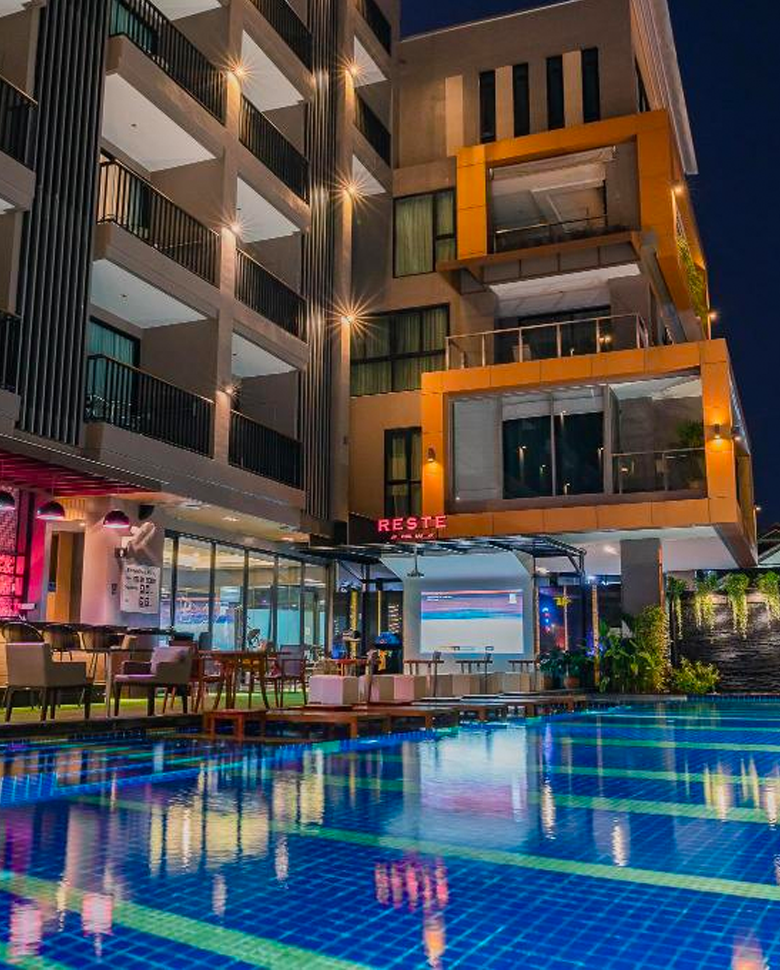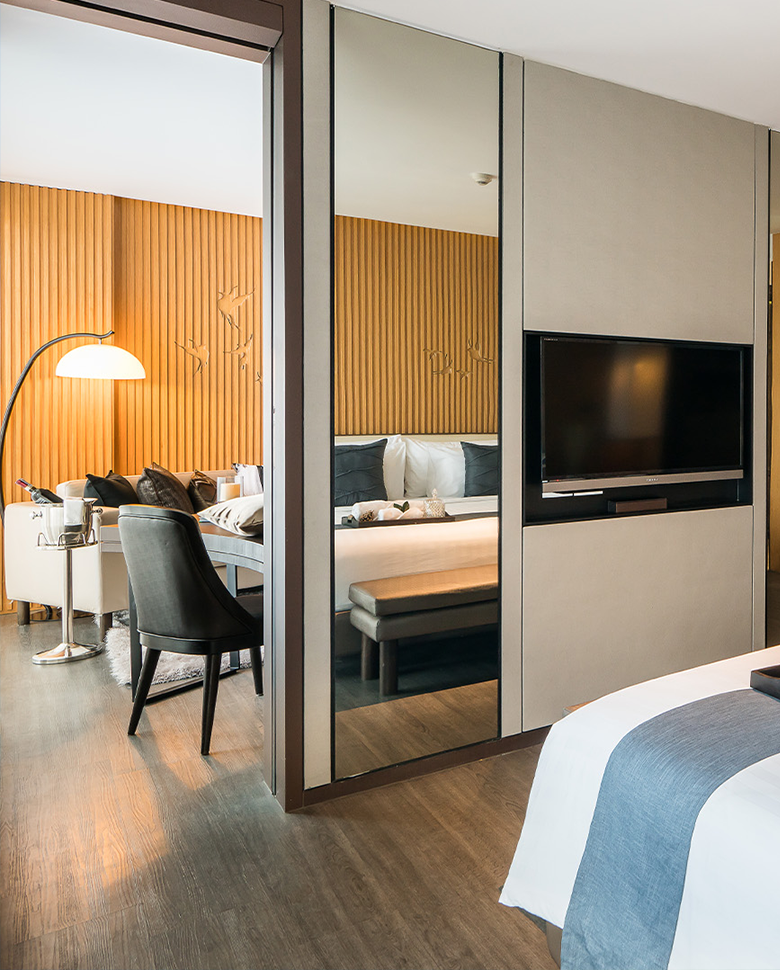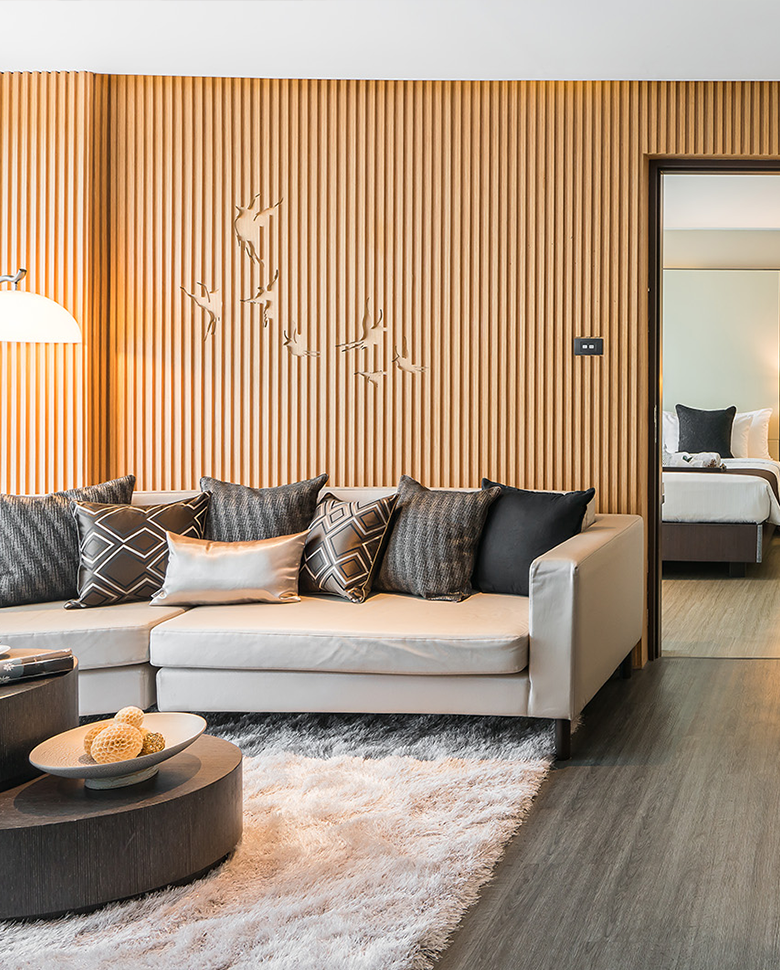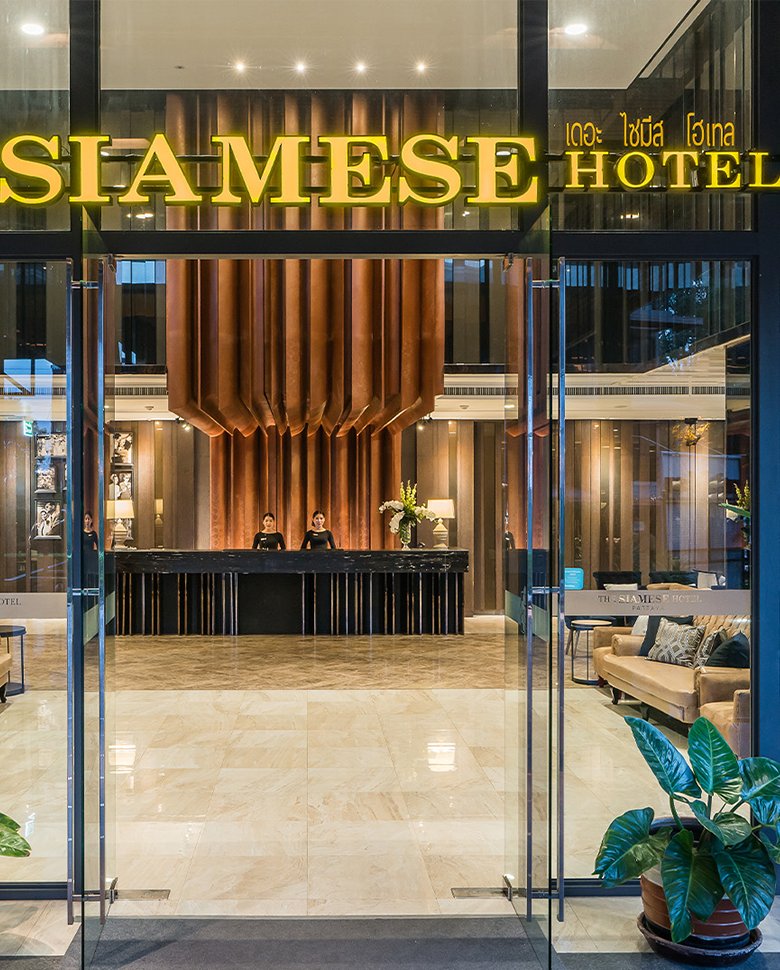 Welcome to The Siamese Hotel Pattaya
Experience the perfect blend of traditional Thai charm and modern luxury at The Siamese Hotel Pattaya.
Accommodation
Elegance & Comfort: Choose from a variety of luxurious rooms and suites, each designed with a unique blend of traditional Thai and contemporary aesthetics.
Modern Amenities: Enjoy complimentary high-speed Wi-Fi, flat-screen TVs with satellite channels, minibars, private balconies or terraces, and en-suite bathrooms with rainfall showers in every room.
Dining
Prung Thai Restaurant: Savor delicious Thai and international cuisine at the on-site restaurant, prepared with the freshest local ingredients.
Reste Pool Bar: Enjoy light snacks on the outdoor terrace, surrounded by lush tropical gardens.
Krislicious Cafe: Start your day with a freshly brewed coffee, featuring a wide selection of pastires and sandwiches to suit every palate.
Amenities & Services
Salt Water Swimming Pool: Unwind in the serene pool area, nestled amidst lush tropical gardens.
Fitness Center: Stay active during your stay with the state-of-the-art fitness facilities.
Rejuvenating Steam Room: Indulge and let the soothing steam cleanse your body and promote overall well-being.